Consolidation, makes your online shopping easy and reliable! Choice consolidation door-to-doorstep service works on providing comprehensive logistics and door-to-doorstep solutions,which makes it easy and reliable for you to shop online. You only place orders at home, Choice consolidation will help collect, repack, transport, clear and deliever to your doorstep.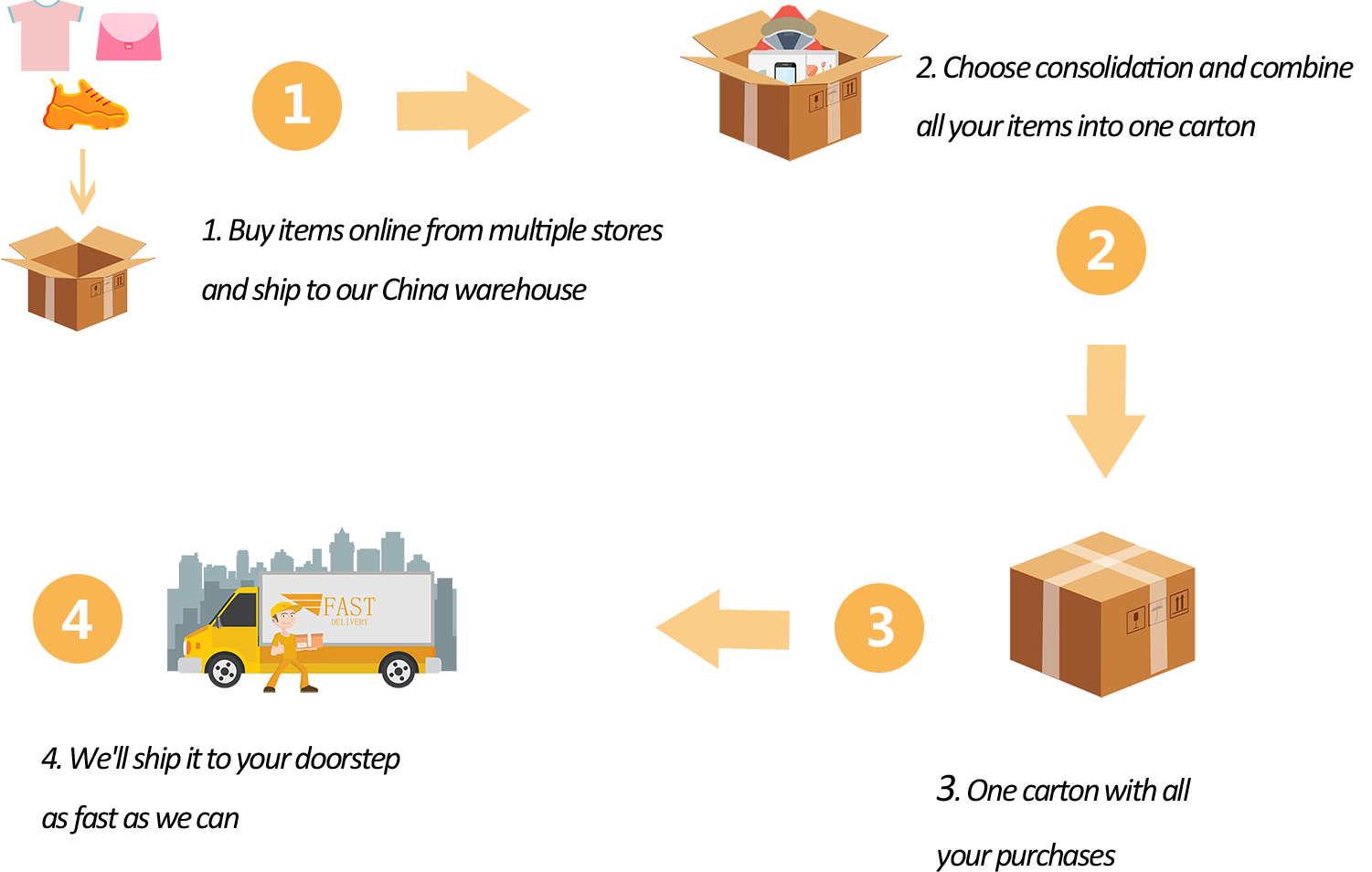 How does consolidation work?
1. Register for consolidation memeber and get a China address freely
This is your shipping address in China, which help you receive parcels from different suppliers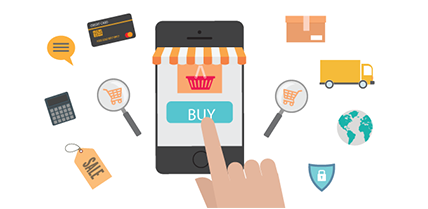 2. Shop at any Chinese online store and send the items to your new Chinese address
When you place an order online, use the new Chinese address as your shipping address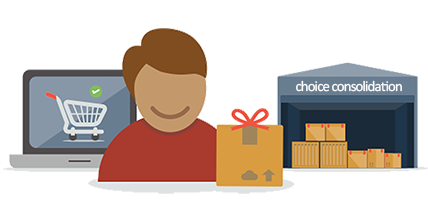 3. Consolidate your parcels to help you save more money
Repacking goods from multiple suppliers into one carton helps reduce your goods weight and save more cost
We provide the best transportation solutions and the most competitive prices for Africa Consolidation to save your freight. You can use Choice consolidation with confidence. Consolidation, so easy!